Few weeks ago, we ran a poll on Twitter on what is the most important consideration when choosing running shoes. Most popular response was weight of the shoes followed by cushioning, both of which depends on the midsole. So it is no surprise that midsole is the most important part of the running shoe.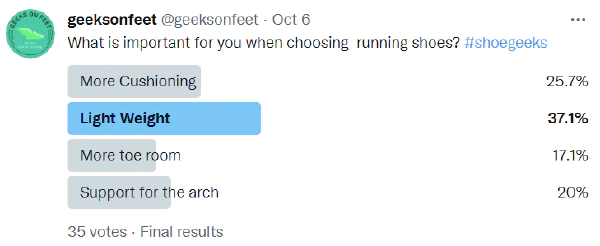 As we get a bit serious about running and increase our mileage, we start to think about stack height, stability, cushioning and so on, all of which are determined by the midsole. The type of midsole determines the durability, shock absorption, responsiveness, stability, etc.
What makes up the midsole?
How the midsole behaves is determined by factors like the type of materials used, manufacturing process, additional materials (such as plates, gel bags etc.,) added to the midsole, and also the shape of midsole. Shoe designers make these choices based on the purpose the shoe is targeted, a racing shoe, a daily trainer, or a shoe for comfortable long runs.
Midsole Materials
There is constant innovation in midsole materials right from PU, EVA, TPU to PEBA. The following are popular midsole materials used in running shoes.
PU (Polyurethane)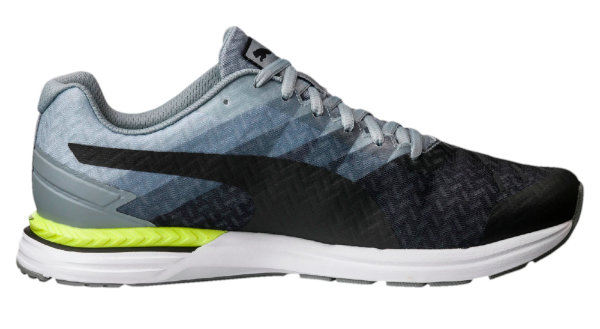 Polyurethane is a plastic material with minute cells. It is foamed or blown into a mould for its shape. It is not longer popular in running shoes as midsole material.
Cushion:
Rugged & Firmer, and cushioning effect is low
Foams used by Shoe-Makers:
Puma Ignite, Brooks Levitate
EVA (Ethylene-vinyl acetate)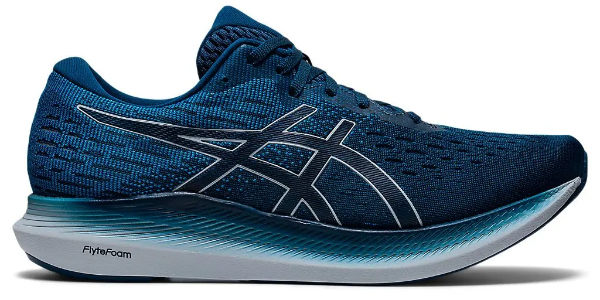 EVA is most versatile and is the popular foam. It offers plenty of choices for the designers to mix it with other materials.
Cushion:
Cushioning effect is better
Durability:
Low to Medium
Foams used by Shoe-Makers:
Nike Lunarlon, Saucony Pwrrun, Asics Flytefoam
E-TPU (Expanded Thermoplastic polyurethane)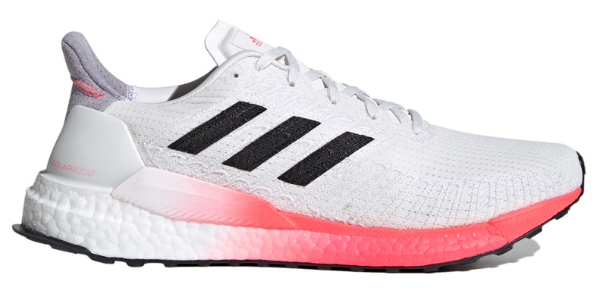 E-TPU, is manufactured by foaming TPU granules with high pressure and heat.
Weight:
Similar or higher in weight to EVA
Cushioning:
Cushioning effect is better
Foams used by Shoe-Makers:
Adidas Boost, Puma NRGY, Asics Hypergel, Reebok Floatride
Gas Infused EVA & Other EVA Blends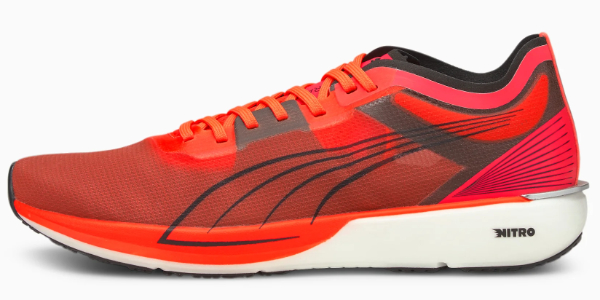 Gases like Nitrogen or Carbon is infused into the midsole during the manufacturing process. Or other polymers added to EVA to get desired results.
Weight:
Lighter compared to standard EVA
Cushioning:
Cushioning effect is better
Foams used by Shoe-Makers:
Puma Nitro, New Balance FreshFoam, Skechers HyperBurst, Brooks DNAAmp, NewBaance FuelCell (EVA+TPU)
PEBA (Polyether Block Amide)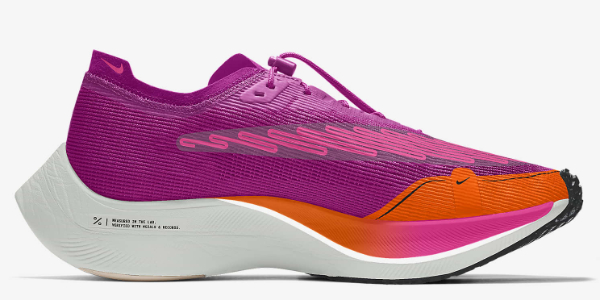 PEBA uses two different chemistries (polyether and polyamide) on the same polymer combining properties of flexibility & strength.
Cushioning:
Excellent Cushioning
Foams used by Shoe-Makers:
Nike ZoomX, Saucony PowerPB, Puma Nitro Elite
Midsole inserts
Shoe makers also insert variety of other materials into the midsole to bring in more bounce, or for better cushioning. Airbags, Gel packers, are the popular inserts. Asics is well known for Gel pockets inserted into the heel to provide better shock absorption and stability.
Nike famously uses Airbags as inserts into the midsoles for better cushioning and bounce.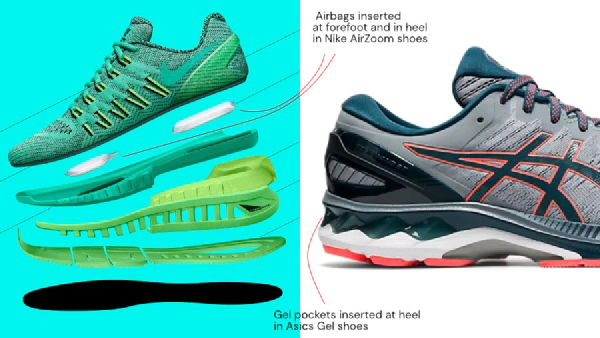 Propulsion Plates
Propulsion plates inserted in the midsole help with better energy storage and gives higher rebound energy during the pushoff. Propulsion plates typically add more weight, and were not practical till recently. Shoe designers were able to increase shoe stack thanks to light weight midsole materials, which made it possible include curved plates into the midsoles.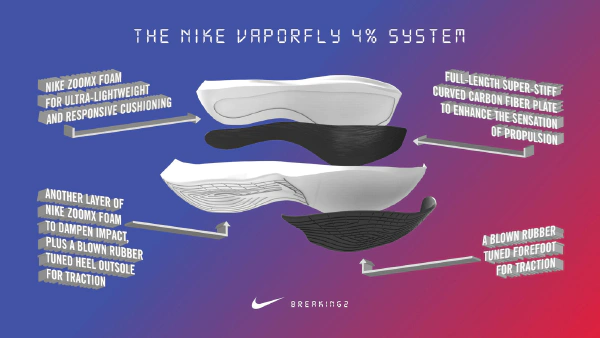 Nylon and Carbon plates are the popular materials used as propulsion plates.
Choosing Shoes based on the midsole
Choosing a running shoe based on midsole can be confusing. Midsole materials are rapidly evolving and shoe makers are constantly experimenting with different polymer blends. Here is a simple decision matrix that runners can use to find the right midsole.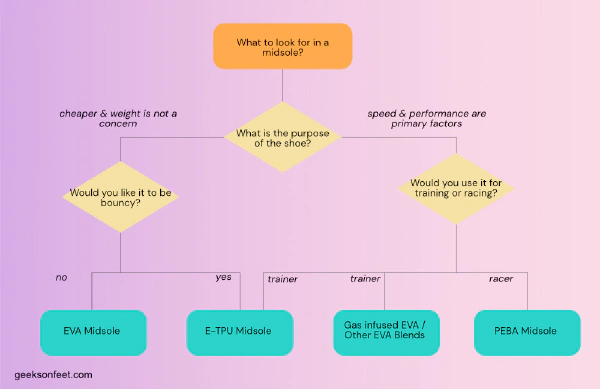 You can also reach out to us on shoegeeks.in and post your questions in Q&A section on the home page.
---
Prepared by Team GeeksOnFeet for the love of running
---
If you are a running enthusiast, follow us on our social media channels @geeksonfeet on Twitter, and GeeksOnFeet on Instagram and Facebook for updates.