For most runners in India, TCS World 10k is a must-run event every year. We have asked a few runners who ran this event year on year about their running journey and thier experience.
Murali Gaddam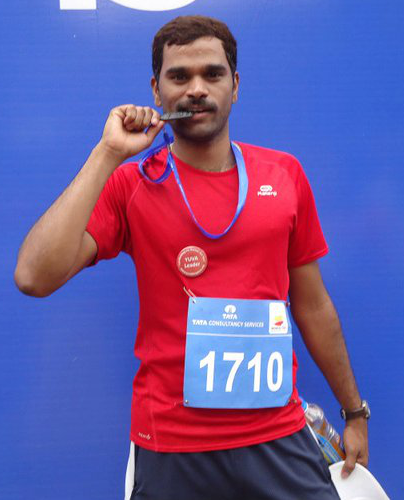 My running journey started with TCS World 10k back in 2010 (Sunfeast 10k). Thanks to my colleague Rajesh Karuvat who forced me to register for this event. Still thank him for this kind gesture, without which I would not have been exposed to running. Since then, ran all the editions of this event, 9 years in a row. It gives immense pleasure to the Bangalorean in me. It is great to see international elites participate in this Bangalore's own international running event. One of the motivators to run this event was the finisher T-shirt they used to offer for the top 850 finishers. Used to train enough for couple of months to ensure that I was in the top 850 finishers. I am glad, was able to earn this every year (except when they had discontinued finisher T-shirt for couple of years).
I started to train for longer distances from 2016. Being more consistent year on year, helped me improve my 10K time. I have started my journey with 57 minutes finish to now a 40+ minute finish last year. I was also a 45 min pacer in one of the editions of the run.
Atif Umar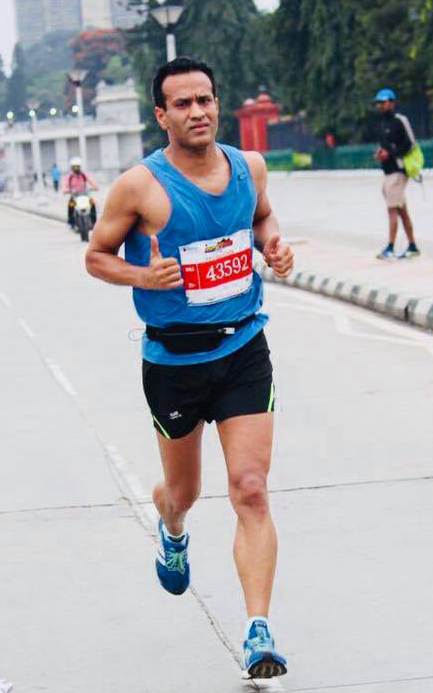 TCS 10K is a very special one to me, as it marks my journey in a crazy tribe of "runners". I started running in 2012 and TCS - 2012 was the first race I ran in my life. I had never seen thousands of people lined up for a run doing the warm-up, Zumba, stretches, and the works. The atmosphere was electrifying and it made me forget my run strategy thus I ended up running much faster than my ability - through the Kasturba road then onto MG road before taking a left turn on the Cubbon road. I got tired at the 4th km and felt like quitting but then saw so many runners enjoying themselves so decided to run-walk and finish the race. My timing was 1:01:56 - not bad for the first 10 K and I got the Nike finisher T-shirt. The next year in 2013 was much better, I was prepared and ran with a plan finishing in 54:40. 2014 onwards I got into running and fitness in a very disciplined way and my timings improved each year. However 2017 was a breakthrough year for me, I had PBs in almost every category I ran, and it started with TCS 10k. In the build-up to the race, I had run the route about 50 times so I knew each turn and elevation. My best was around 41 minutes so I expected to hit a sub 40 in the race. I ran with that plan but the adrenaline took over and my first 5 km were in 19:30 - I slowed down a bit in the 6th km but somehow found the energy to push again eventually finishing in 39:23 this was my best race till date.
TCS 10k is one of the best-organized races. With more than 20k runners it is a challenge to maintain safety. It does get crowded at the start with runners getting faster every year however the route is beautiful and volunteers try their best to make our experience smooth. The expo is another highlight of the event providing a chance to meet so many runners from all over India. It is like a carnival for runners and I really look forward to it every year.
Vikas Ruparelia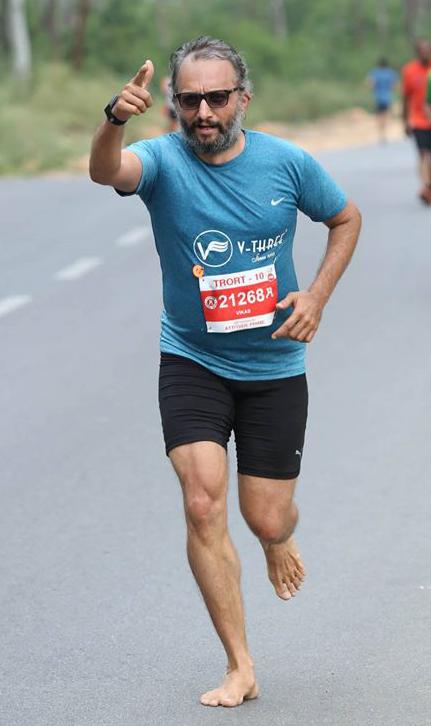 This is about my journey from Tobacco to Endorphin addiction and how TCS 10k helped in this journey. Till my late 30's I seldom or safe to say never did any physical activity, was generally an easy-going person avoiding all forms of physical activities. Running just happened by chance, as I was into golf before. One fine day, thanks to my Mom who was worried about my habits and setting a wrong example for my kids, gifted me with a treadmill. It was made compulsory for me to use it, at least 20 minutes per day which went on to become an hour or more. Around the same time, NRC started in Cubbon park and the rest is history. TCS World 10K was my first event.
The love for the finishers T-shirt took over all my other habits and Cubbon is like a second home now. I finally managed to get two finisher's tees. Now I'm known as an endorphin addict and yes now I get scolded for always talking and dreaming about running! Gradually, I also started cycling and now I own five bicycles and close to 24K on my Strava which is way higher than the kilometers I drove in my car :-).
Santosh Neelangatil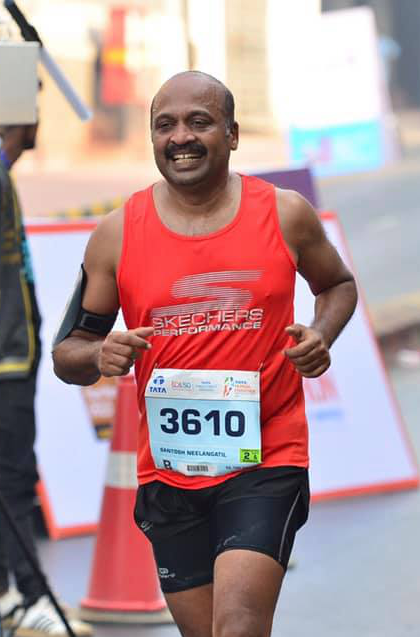 It was sometime in 2007 year-end that I was told by Dr. Holla from Manipal Hospital that I have Hypo Thyroid and I need to go on medication. This was a time when I couldn't walk 200 meters at a stretch as I'd feel cramps all over and would pause by the roadside for a minute and then continue walking.
When Dr. Holla said I have hypothyroid, I walked outside and saw a hoarding stating "Sunfeast 10k run". My target was to see if I'd be able to run for that long. I began training and participated in my first ever 10k at our very own "Namma-Bengaluru". From then on there's never a stop. I've since then participated in every TCS World 10k religiously. Whichever part of the world I am, I'll plan my schedule such that I will be back for our city's TCS 10k Run. I have bettered myself sometimes & some years I've slacked, but I'll never stop running TCS 10k ever all my life as this is the run that made me believe in myself..
---
Compiled by Team GeeksOnFeet for the love of running!
---