Take the design language of VaporFly and build an affordable shoe for everyday use, then it is Nike Rival Fly. Similar to Vaporfly, it has a highly tapered heel and swoosh extending all the way to top of the upper, and feels fast. In its 3rd edition, Rival Fly 3 fills the gap in Nike running shoes line-up that is left void by discontinued Zoom Elite, and the directional change of Pegasus.
Rival Fly 3 is aptly named. Like other shoes that use "Rival" prefix, Rival Fly 3 is affordable. While its design language is similar to Zoom Fly and VaporFly, it has no similarity in terms of how the shoe is constructed. This is my first time using the Rival Fly Series since its launch in 2019. I purchased it from Nike.com ₹7,307 (includes Customs).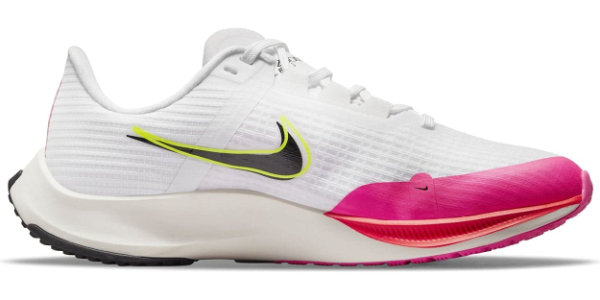 Nike Rival Fly 3
Best Used As
Daily Trainer
What makes up Rival Fly 3?
Nike's Rival Fly 3 is a lightweight shoe, and weighs around 210gms. The shoe has a 8mm heel-toe drop. At the stack height of 20mm, it is quite a low profile shoe, and is designed for short distances and speed training. In comparison to Nike Pegasus 38 which has 10mm drop and 33mm stack height, one can feel the ground more distinctly.
Midsole
The midsole uses a proprietary cushioned foam, which is quite springy and responsive. While it cannot be compared with modern foams it is soft for a shoe in this range. The midsole also includes a Zoom Air Bag in the forefoot, which is what makes it responsive.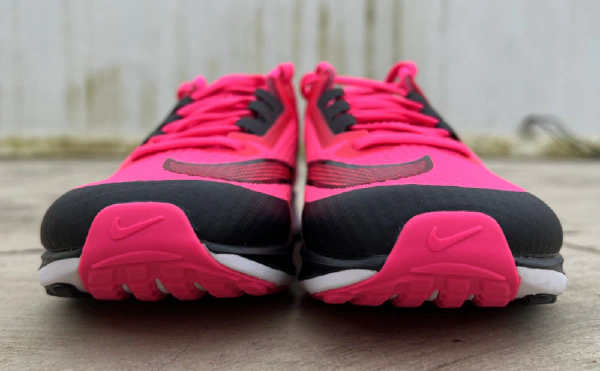 Outsole
The outsole of the shoe is as minimal as it can get. It is designed with cutouts that span from back to front to make the foot transition easy. The lugs on the outsole are put together in a wave-like pattern. On the heel however, there is plenty of rubber for durability.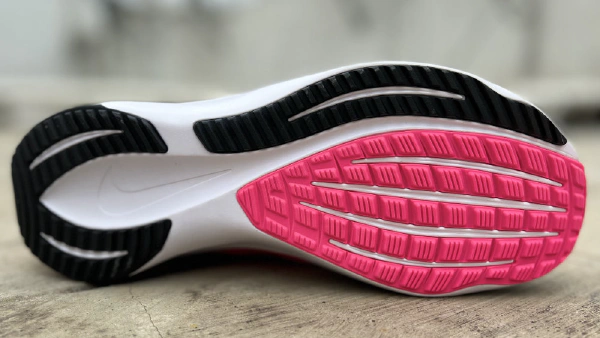 Upper
The upper is made of mesh and the design is very thoughtful with Nike swoosh extending all the way till the top top of the forefoot. The upper mesh keeps the toe box well gripped, with enough room in the front. The laces are unique as the width is slightly bigger than the usual Nike shoes that I've tried. Having said this it is intact and stays firm through the run.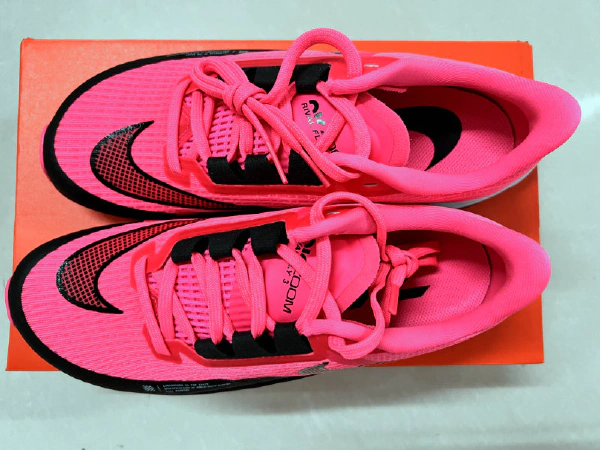 Why did I consider this shoe?
I have been using Nike Pegasus 38 (see the review here) as my daily trainer. However, it is not to my liking because of its weight, and they feel slower. I was looking for an alternative neutral daily trainer with a good grip & bounce shoe. Nike Rival Fly 3 seems to have both of these.
Ride in Rival Fly 3
I have run about ~150 kms so far in the shoe. The runs are a mix of tempo runs, strides, and long endurance runs. Given the minimal nature of the shoe, I did not take time to break in. Even the first run of 10+ kms felt very natural.
Tempo Runs
The shoe fits snugly and with excellent grip and during the tempo runs. Excellent transitions it offers from initial contact to and toe off makes the running enjoyable. The cushioning is just right for tempo runs. (not too bulky or wobbly like Pegasus 38).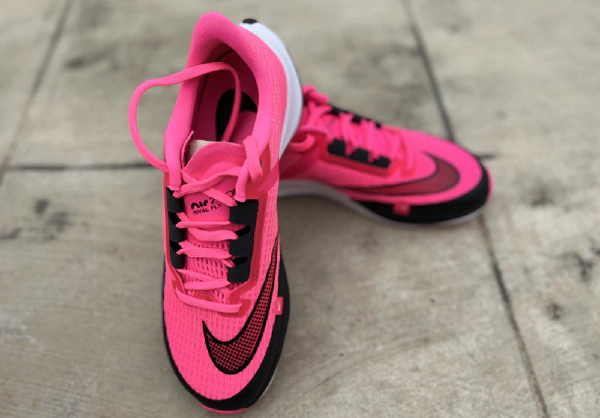 Long & Easy runs
Given its lightweight and softer cushioning it is good for me on long easy run days. I could push and go harder in the last 5-6 kms without any extra effort. The legs were not as tired, there is not much soreness post the run.
The heel is nicely locked with good paddling and does not slide. The tongue is designed unusually with an asymmetry, however it is just for aesthetics and does not affect the running.
The mesh upper keeps the toe box airy. It is great for shorter distances of 10kms, up to half marathons. I might even try running a marathon distance in this shoe.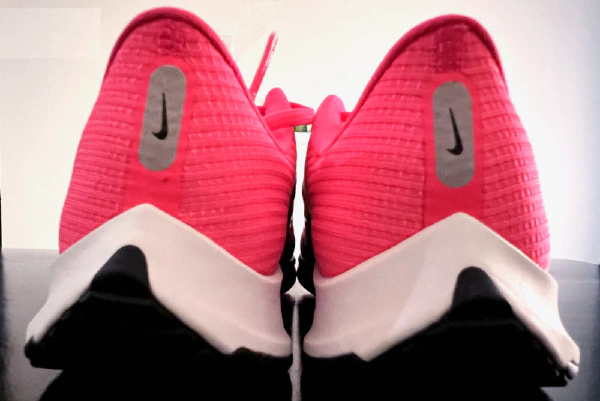 Stability
I have neutral feet and Nike Rival fly 3 provides good enough stability be it speed or easy runs.
Road Grip
I have run on a variety of surfaces that include road, and even on wet surfaces. Through all the terrains the grip is decent.
Aesthetics
The color of my shoe is bright and quite eye catchy. The tongue is designed unusually with an asymmetry (similar to other shoes with VaporFly design language) which gives a character to this shoe.
Review Summary
PROS
Great for short middle distance daily trainer and short races
Lightweight and responsive
CONS
Cushioning is low can be an issue for some
RECOMMENDATION
Nike RivalFly 3 is an excellent neutral daily trainer for distances up to half-marathon. It also works great for short races. If you are looking for an affordable shoe with modern aesthetics, it is a shoe that is highly recommended.
---

Aditi Pandya is an avid runner, a writer and a fitness enthusiast. She is second runners up at Airtel Hyderabad Marathon 2019, Vadodara International Marathon 2020 in Women half-marathon open & veteran categories respectively. She blogs at NarrativesByMe.com and can be reached on Insta narrativesbyme.